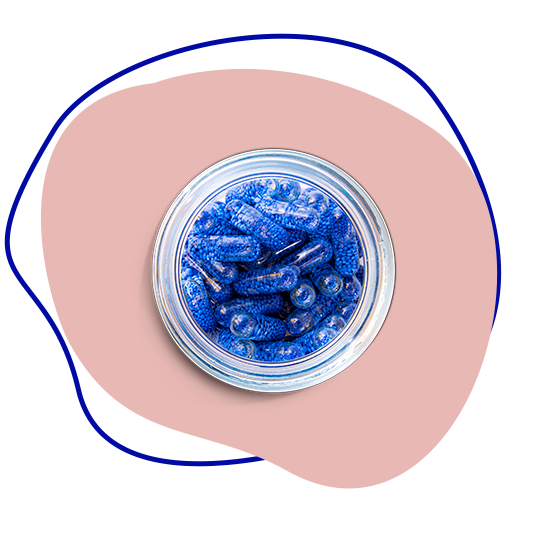 Our beads aren't just a pretty face—they're designed for maximum absorption, AKA bioavailability. Like us, mushrooms contain both water-soluble and oil-soluble components. Keeping this nutritional content in their natural state allows the body to absorb it more efficiently and effectively. Oh, and that blue color? It's all natural, too (colored with radish).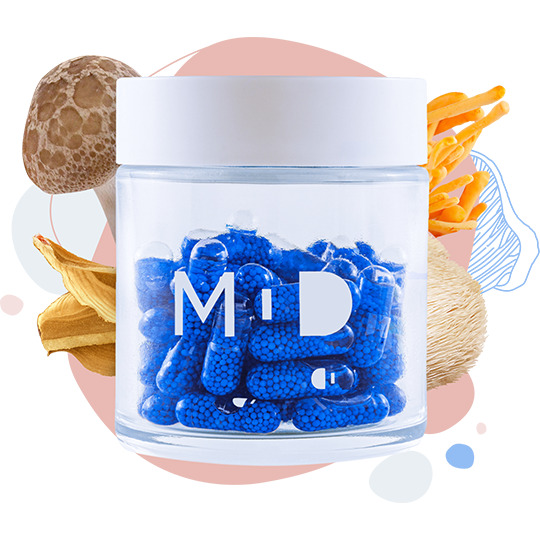 Nine of the earth's most time-honored mushrooms are blended with nine of today's most high-performance vitamins for a much-needed multivitamin makeover. By combining the physiological support of vitamins with the immunological support of mushrooms, your body is better able to support itself and maintain its ideal balance. Formula? Won.
9 Mushrooms. 9 Vitamins.
1 Breakthrough Blend.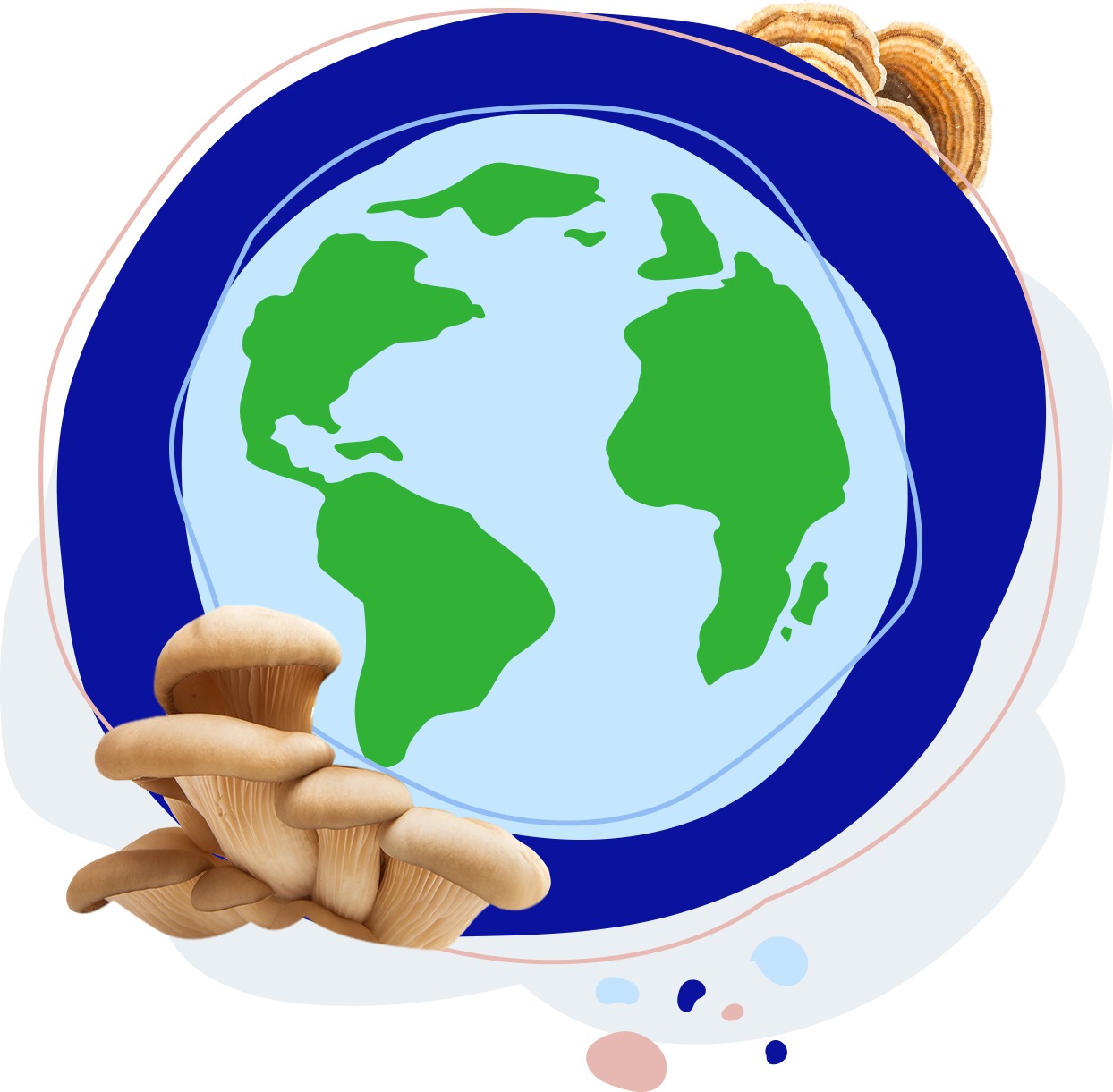 As individuals, we operate from our own equilibrium, yet we all contribute to the environment. Mushroom Design creates products that balance nature and science and aspires to create a carbon-neutral footprint through closed-loop consumer habits.
What Others Are Saying about Mushroom Design